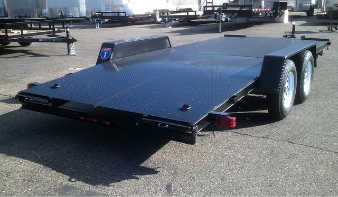 About Michael Snow TrailersPlus
Arguably the largest trailer dealer in the U.S, TrailersPlus has a track record of quality products, a good reputation, and excellent customer service. Michael Snow, the company's CEO, has driven results consistently over 20+ years, growing it into the most coveted trailer manufacturer in the country. Snow's mission is to ensure customers are confident when purchasing trailers, parts, and services. To do this, he ensures that all trailers are manufactured with 95% local materials and that every technician working at his factories is well trained for the job. Snow has led TrailersPlus on a path that has seen the company expand into 30 states, the latest being in Casper, Wyoming.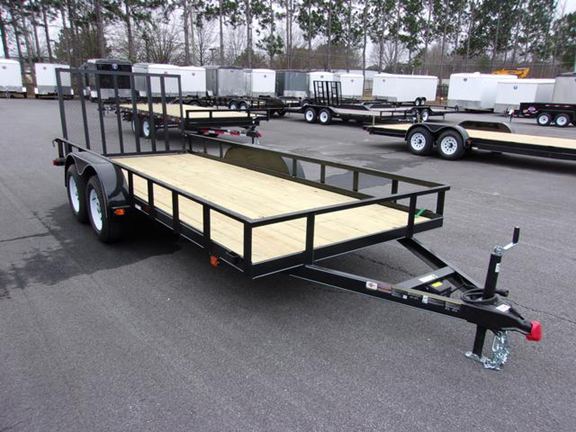 ‌
Service to Humankind
Michael Snow is also a philanthropist, occasionally giving back to the community all over the country. He personally supports organizations like the Idaho Out of School network. By the end of 2021, the youth of Idaho will use the new Think, Make, Create (TMC) Labs donated by Michael Snow's company. The labs are in the form of 16 mobile makerspace trailers that are outfitted in part by high school students. Each of them is equipped with a curriculum to support STEAM education (Science, Technology, Engineering, Arts and Math), art supplies, maker-tools, and educational materials for pre-K through 8th-grade youth.
‌
Michael Snow's company is also on the list of the official sponsors of Boise FRC Regional.
‌
Through his company, Snow also engages in other community development projects. This happens via their corporate office in Nampa, Idaho. Their interests range from sponsoring educational events to playing a huge part in making America's future brighter.
‌
Snow's company has also sponsored little league teams that their staff coaches. They also have internal softball teams and some of their team members who are professional athletes in the American Cornhole League.
‌
A Love for Trailers
‌
Snow's love for trailers is evident in how he has scaled his company from the ground to where it is right now. Currently an accredited manufacturer and servicer of trailers, Snow's company leads the pack when it comes to making the region's most sought-after trailers.
‌
Whatever type or model you want, look no further than a TrailersPlus dealer near you. They stock:
Cargo Trailers
Car Hauler Trailers
Utility Trailers
Snow/ATV Trailers
Gooseneck Trailers
Dump Trailers
Custom Trailers
Equipment Trailers
‌
TrailersPlus offers more than just trailers. Check-in for parts, service, and repairs for any trailer make or model. They are also the only trailer company in the U.S that offers a full pre-delivery inspection where they show you how to operate your new purchase.
‌
Why Choose Michael Snow's TrailersPlus
‌
It doesn't matter what you need a trailer for, Snow has you covered. A glance at the many reviews available on the company's website tells it all. You can even check the price of your coveted trailer online so that you don't have to worry about going through a middle person.
‌
All in all, here's why TrailersPlus never disappoints.
‌
20 Years in Business, and Counting
‌
TrailersPlus has been in the industry for well over two decades. During this time, they have been manufacturing trailers and changing the lives of Americans through impeccable service delivery. With over 400,000 customers and counting, TrailersPlus is still growing and maintaining production despite the severe supply chain issues affecting the industry.
‌
The company also has a good credibility score, having achieved an A+ rating from the Better Business Bureau.
‌
Unmatched Value
‌
Where else would you get as much value as possible by investing your hard-earned money? Only at TrailersPlus. As a customer, you get to enjoy trademarked design features, cool benefits like free 40-point trailer inspections, and world-class customer service.
‌
Factory Direct Pricing
‌
Michael Snow of TrailersPlus relates that you need not worry about the middlemen and additional costs. Their trailers are all built at their factories in Arizona, Arkansas, and Idaho, and sold at TrailersPlus dealerships. The price that was set at manufacturing is the same price you pay for your brand new trailer.
‌
Best-in-Industry Warranties
‌
Sure, you can get a warranty for your prized possessions, but what happens when you want to use it? Michael Snow of TrailersPlus states that each trailer comes with a warranty, and it doesn't matter where you are in the country. Once you buy from TrailersPlus, you can rest assured that their warranty department will offer fast, reliable service when you need it.
‌
Variety to Choose From
‌
TrailersPlus stocks so many trailer models, you wouldn't run out of choices even if you wanted to. With over 100 trailers of all sizes and types to choose from, what else would you ask for? Better still, they are all available at every TrailersPlus store in the country.
‌
Professional Technicians at Your Service
‌
TrailersPlus knows you will need to service, repair, and customize your trailer. That's why they train their technicians to the point where each is a pro in trailers of all styles and types. If you're unsure about your trailer's roadworthiness, don't take chances with your safety. To avoid attending to a broken down trailer, call TrailersPlus professional technicians, and they will check every part to ensure you're ready for the road.
‌
For new trailers, TrailersPlus offers a free 1-year and 2-year 40-point trailer inspection by certified professional technicians and the latest technology in trailer safety inspection.
‌
If yours is a used trailer, you still get a free 40-Point Certified Trailer Inspection. They only ask that you and the seller visit them personally. Existing customers know how easy it is to schedule an inspection at the nearest TrailersPlus location. Better still, the inspection is expedited and only takes three business days to complete. After they are done, TrailersPlus is courteous enough to call you as soon as your trailer is ready.
‌
Now there's no reason why you shouldn't own a trailer. No more looking for trailer dealers near you because you can use the store locator on the TrailersPlus website to get started. If you'd like to know more about Michael Snow of TrailersPlus, feel free to check back to this website for more updates.
‌